Chi siamo >
Lingue >
6color

Japanese (Nihongo)
Before the 4th century AD, the Japanese had no writing system of their own. During the 5th century they began to import and adapt the Chinese script, along with many other aspects of Chinese culture, probably via Korea. However the Japanese were aware of Chinese writing from about the 1st century AD from the characters that appeared on imported Chinese goods.
Over time a writing system emerged in which Chinese characters were used to write either words borrowed from Chinese or Japanese words with the same or similar meanings. Chinese characters were also used for their phonetic values to write grammatical elements and these characters were simplified and eventually became two syllabic scripts, hiragana and katakana.
Japanese literature reached a high point during the 11th century with the Genji Monogatari (Tale of Genji) by Lady Murasaki Shikibu. Many other Japanese literary works were also written by women.
Modern Japanese is written with a mixture of hiragana and katakana, plus kanji. Modern Japanese texts may also include rōmaji, (Roman letters), the standard way of writing Japanese with the Latin alphabet, eimoji (English script), non-Japanese words written in their own script and various symbols known as kigō.
Notable features
Sample text in Japanese

Transliteration (rōmaji)
Subete no ningen wa, umarenagara ni shite jiyū de ari, katsu, songen to kenri to ni tsuite byōdō de aru. Ningen wa, risei to ryōshin to o sazukerareteori, tagai ni dōhō no seishinn o motte kōdō shinakereba naranai.
Translation
All human beings are born free and equal in dignity and rights. They are endowed with reason and conscience and should act towards one another in a spirit of brotherhood.
(Article 1 of the Universal Declaration of Human Rights)
Japanese Translation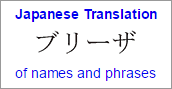 Our Price:$10.00
Tower of Babel in Japanese | Useful phrases in Japanese | Numbers in Japanese | Colours in Japanese

Japanese language learning materials
Learn Japanese abroad | Rocket Japanese | Interactive Japanese Video Lessons
Japanese pages on Omniglot
Written Japanese | Hiragana | Katakana | Kanji | Rōmaji | Japanese language | Useful Japanese phrases | Japanese numbers | Japanese colours | Tower of Babel in Japanese | Japanese learning materials | Japanese-related links |
Semanto-phonetic writing systems
Ancient Egyptian, Chinese, Chữ-nôm, Japanese, Jurchen, Khitan, Linear B, Mayan, Naxi, Tangut (Hsihsia)
Learn to understand, speak, read and write real Japanese
Master Japanese: Self-Guided Immersion for the Passionate Language Learner
Easy on the eyes and delicate to the touch, Japanese furniture is like cotton candy that one never gets tired of. A taste is all one needs --- you will be hooked for life.
Pass your comptia a+ with testking and become certified within days guaranteed, The testking ccda test material comes with 100% passing guarantee and can be accessed anytime any where. Just download the 646-223 updated practice tests and practice them for your success.
© 2010 MMW S.r.l.
Tel.: +39 0650780789 / +39 065081076 - FAX.: +39 0650797984 - Mob.: +39 3356792461
Indirizzo email: info@mmwtraduzioni.com
Sede legale: Piazza Giuseppe Mazzini 27, 00185 Roma
Sede operativa: Viale Odone Belluzzi 303, 00128 Roma
P.I. e Codice Fiscale: 05994081007